Simple. Fast. Reliable
We deliver nationwide to your home within 48 hours.
* For this, your valid prescription must be available at our pharmacy. The time refers to working days and assumes a punctual delivery by delivery person.
Proceed as follows:
Load your recipe here high
We will calculate the price immediately and send you the information by email.
You have the option to pay for the prescription or co-pay now by bank transfer or online (Our email includes a link for convenient online payment).

Up to this point, the process is non-binding for you.

You make the payment and send us your original prescription by mail.
Directly after receipt, we will send your cannabis to your home.
Please click
Products
to view the live stock and check if your variety is available.
Please
log
log in to view prices.
Prescribing physicians
Dr. med Jan Moritz Riepen
Wundmanagement
Dr. med. Lisa Cerasani-Pieper, Dr. med. Paul Pieper
Gemeinschaftspraxis für Allgemeinmedizin
Dr. med. Gabriele Tilz
Fachärztin für Anästhesiologie Schmerzambulanz
Our current flowers
Cansativa
Amici SB 29/1
Stawberry Banana
(Hybrid)
Per gram
plus 4,26 Eur BtM fee
Cansativa
Peace Naturals Cocoa Bomba 27/1
Per gram
plus 4,26 Eur BtM fee
Tilray
Navcora THC22 Spotlight Porto (Galaxy Walker)
Per gram
plus 4,26 Eur BtM fee
Free delivery
You are welcome to send your original BtM prescription by registered mail to the following address:Station pharmacy
Post road 21
53111 BonnAfter we receive your prescription, you are ready to go. We will arrange a suitable delivery date and in 1-2 days you should receive the order.

Shipping by our logistics partners GO! and DHL from an order value of 100€ for you free of charge:

Request a complimentary envelope via our contact form or by email to info@cannibo.de.
Free delivery and prescription service in the greater Bonn area by our messenger service:
Our company-owned vehicles are ready to pick up your prescriptions from your preferred location. Use our contact form or email us at info@cannibo.de and provide us with your location. We will get back to you!
Your visit to the Bahnhof Apotheke
You can also fill your prescription at the Bahnhof Apotheke.

Please note that there may be waiting times here and you may not be able to take your product directly. If you send us your prescription in advance, we can prepare everything for you and inform you as soon as everything is ready.
Blog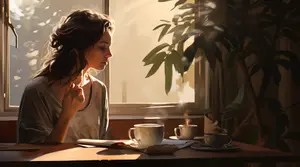 Cannibo.de
Der Herbst neigt sich dem Ende zu und wie jedes Jahr bringt der Winter wieder Erkältungen mit sich. Mit sinkenden Temperaturen und mehr Zeit in geschlossenen Räumen steigt das Risiko einer Ansteckung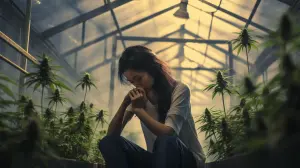 Cannibo.de
Neuropathische Schmerzen, oft resultierend aus Nervenschäden oder seltenen Krankheiten, sind ein weit verbreitetes Problem.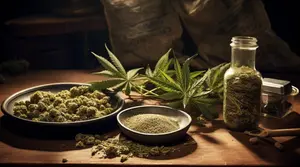 Cannibo.de
Die Unterscheidung der Begriffe: Wenn Sie an Gras, Cannabis oder Hanf denken, könnte es sein, dass Sie alle diese Begriffe synonym verwenden. Jedoch unterscheiden sie sich deutlich voneinander.